Location | Kozani (Greece)
Type | Competition 5th Prize
Use | Kozani Central Square, Public Space

Authors | Katerina Psegiannaki, Francisco García Triviño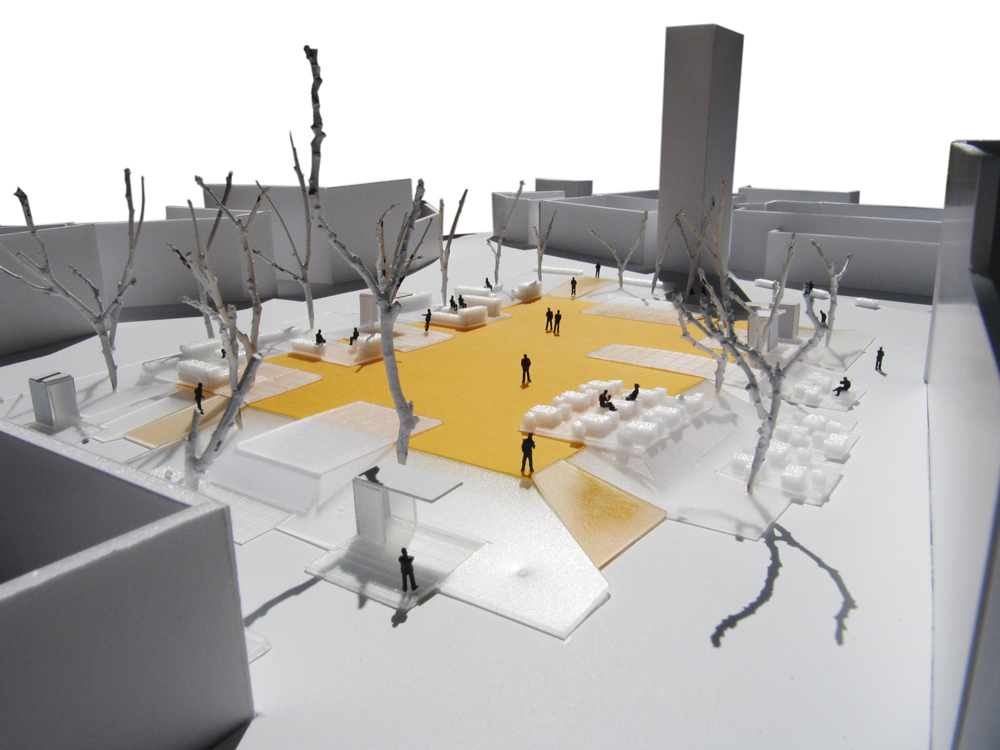 The main focus of the project was the possibility of the square to host both large events as well as everyday uses. It is also considered important to maintain and enhance the pre-existing topography and natural beauty of the square. Emphasis is given on the southern front of the square where the bell tower (the trademark of the city) and the town hall are.
Initially the creation of a "platform" is proposed with a clear rectangular shape, directed from north to south and a descending of a 3.5% towards south. This platform can host major events and festivities. Therefore, it is suggested the possibility to occupy the main platform with smaller functions which make the square friendly to its everyday users.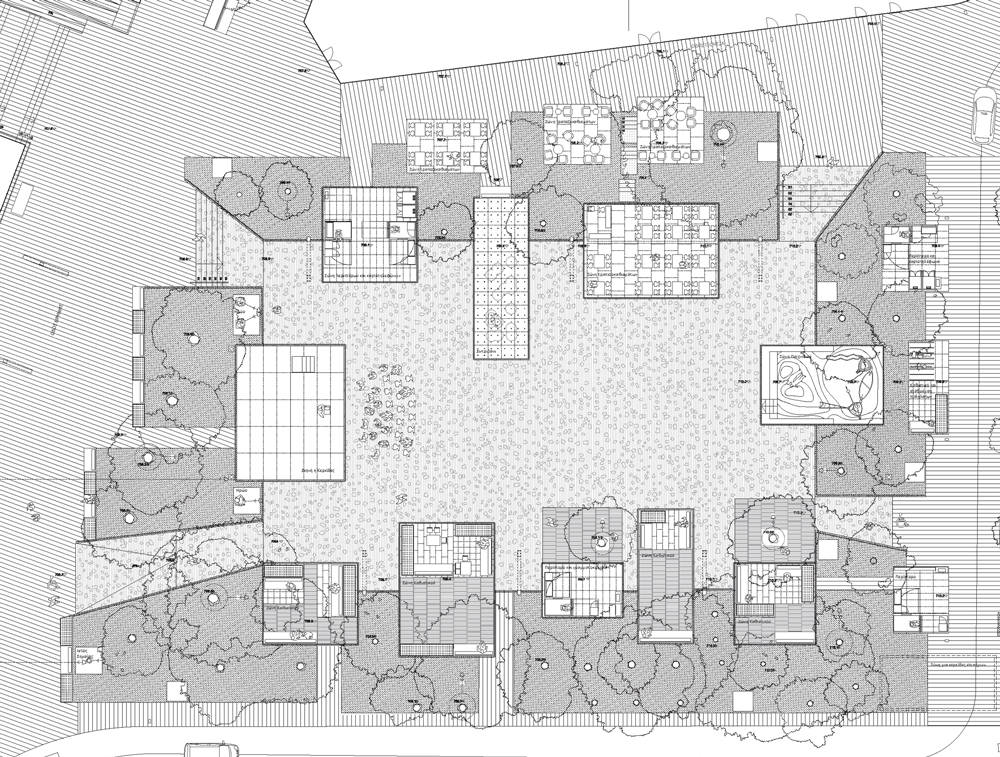 Different ways are studied to facilitate the change, in order to achieve maximum flexibility, which allow full or partial release of the square, the festive days of the year that host grand events and its use by the residents for the rest days of the year, through small scale functions (cafés, water element, seating places, kiosks, playgrounds).
The final proposal is something like an operating system. Meaning it is not a static form but a changeable one and capable of adapting and personalizing according to the user's needs.