Location | Alicante (Spain)
Type | Competition Awarded
Recycled Shadow is a playful installation project which productively uses old newspapers that would otherwise be discarded. Hundreds of folded newspaper pages turn into paper windmills, as they were suspended sculptures that provide shade to passersby underneath.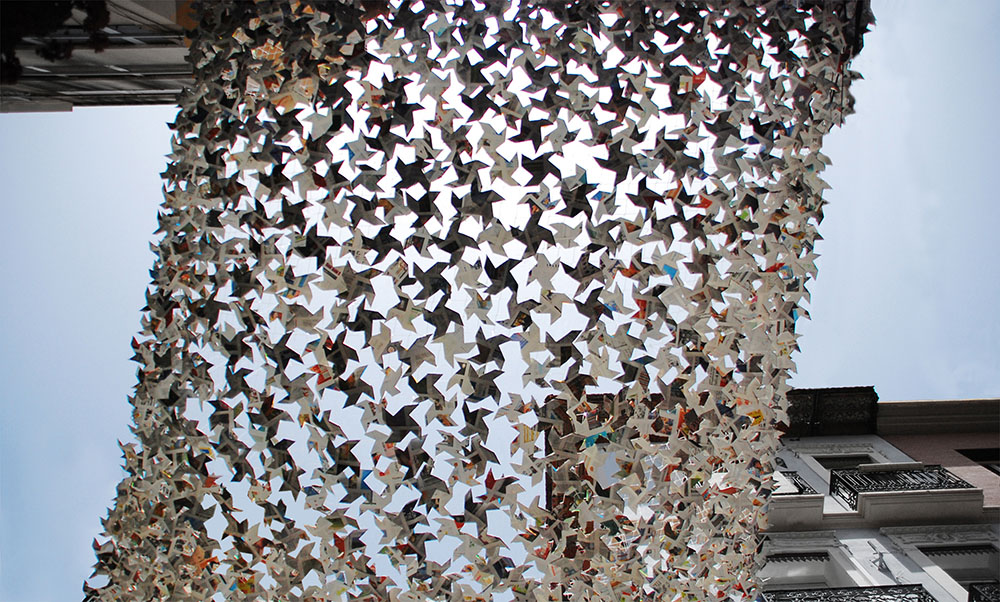 The aim of this work is to reuse free newspapers waste and create new objects and new uses generating a recycled shadow with greater visual value, comfort, sustainability…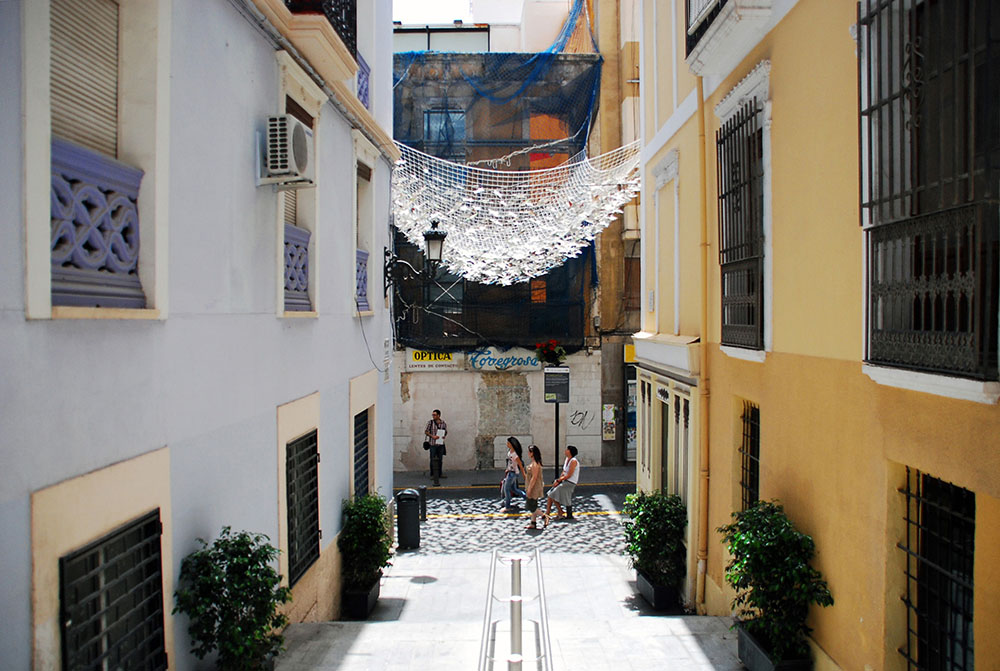 Eleven hundred windmills are organized with a simple changing pattern, each of them rotates and balances on its own to the rhythm of the gentle summer breeze. This project was used in several places of the city, both outside and inside spaces, making it a perfect environment to enjoy.