Location | Vienna (Austria)
Type | Competition Short List

Use | Industrial Production

Authors | Francisco García Triviño, José Manuel López Ujaque, Katerina Psegiannaki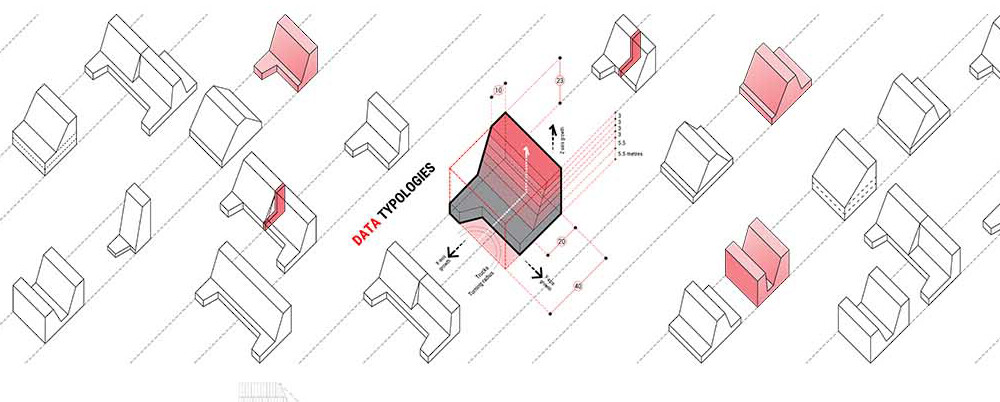 The proposal responds to many important changes suffered by industrial typologies, consequence of the size diversity that «4.0 Industry» demands.
In this new kind of industry, data are the most intangible aspects and play an important role. We think the potential of being together in the heterogeneity of uses and sizes through the diagram of «Gauss Bell» allowe.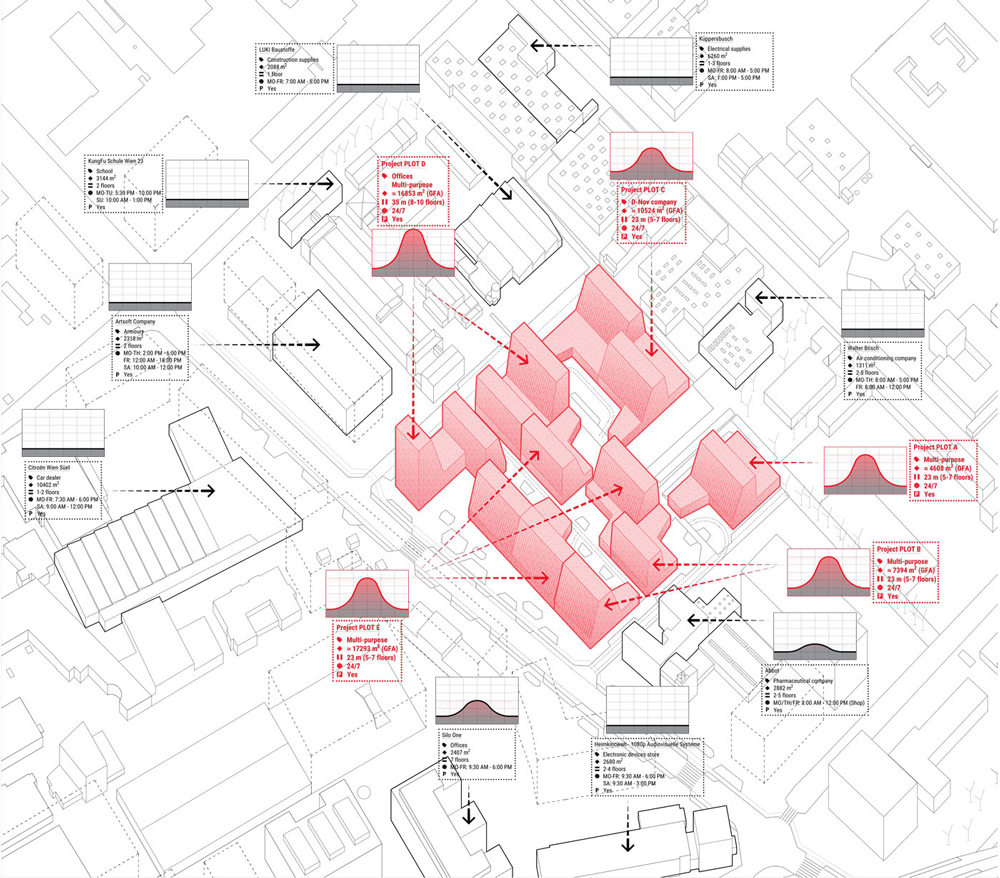 Therefore, the proposed architectural typology decides to acquire this formal condition. Not as a final and immutable design, but as a generative design capable of reacting to certain context (physical, economic, social, politicas, etc).
A generative design in which most companies (those tending to have smaller size and fewer employees ) occupy the largest space and height, and vice versa (the big ones, which are now decreasing tend to be horizontal and more scarce).